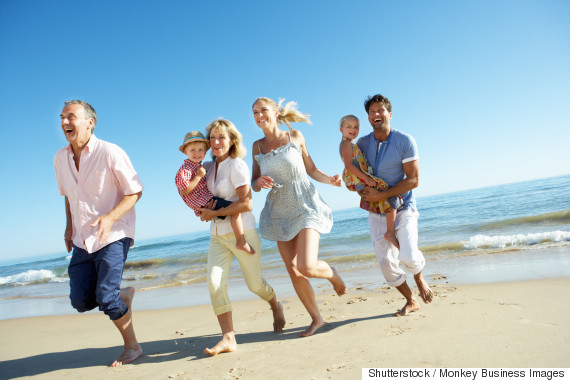 ''To travel is to live'' – is a popular saying. Traveling rejuvenates the mind from your chaotic and stressful life. It offers numerous benefits such as expanding your perspective and exploring new places and cultures. Traveling provides an opportunity to have an adventure of a lifetime. You may go on a vacation to create unforgettable memories with your loved ones.
Though many wish to fulfill their dream of traveling, not all are able to do so due to financial constraints. The good news is that banks and Non-Banking Financial Companies (NBFCs) offer personal loans to those who wish to travel to the destination of their dreams. You may borrow a personal loan and meet travel-related expenses such as airfare cost, accommodation expenses, costs related to sightseeing, and travel insurance costs, among many others.
It is, however, necessary to analyze whether borrowing a loan for travel purposes is a financially-sound option. You may ask yourself the following three questions before borrowing.
What is the applicable rate of interest?
Banks and NBFCs levy certain charges and fees on a loan, including interest rate. Interest is the cost of servicing the loan. Interest generally has to be repaid along with the principal amount over the tenure of the loan in the form of Equated Monthly Installments (EMIs). Higher the rate of interest, greater is the amount to be repaid. You may, therefore, compare multiple options and choose the lender offering the most competitive interest rate. Some banks provide loans with an interest rate of 10.99% up to 24%.
How much should I borrow?
Quite often, individuals end up borrowing more than they are able to afford. Though you may have a merry time during your vacation, you may end up hurting your finances in the long run. For this purpose, you may determine your repayment capacity. You may estimate the cost of your trip and determine whether or not you are able to afford the regular EMIs. Once you have created a well-budgeted plan for repayment, you may go ahead and borrow the required amount.
What is the eligibility criteria required?
In order to borrow a personal loan for travel purposes, it is necessary to fulfill the eligibility criteria mandated by the bank or NBFC. Thought the eligibility criteria vary from lender to lender, the basic criteria remain the same. You need to be between 21 and 58 years of age and need to be employed at an MNC, private or public company. It is also necessary to meet the minimum income criteria along with a certain work experience. Some banks also require you to have a minimum educational qualification, that of a graduate. The rate of approval is higher if you fulfill the basic eligibility criteria.
Taking a vacation of your dreams has now become easier. You may borrow a personal loan and use it to meet your travel-related expenses. You may ask yourself the aforementioned questions and make an intelligent borrowing decision.