New Delhi: Private carrier Jet Airways on Thursday said it has inked a code-share pact and loyalty exchange programme with the Korean Air which will allow passengers of the two airlines seamless travel between India and South Korea.
As part of the pact, which will come into force on March 1, Jet Airways and Korean Air will be able to connect from multiple points in India to Seoul over various gateway points in Asia.
Korean Air is one of the world's top 20 airlines and carried more than 24 million passengers in 2015. It operates over 462 flights per day to 129 cities in 46 countries with a fleet of 167 aircraft, including 10 jumbo jets A380 planes.
Under the arrangement, Jet Airways will place its marketing code on Korean Air-operated non-stop flights between Incheon, Seoul and Mumbai, as well as flights between Incheon, Seoul, Bangkok and Singapore.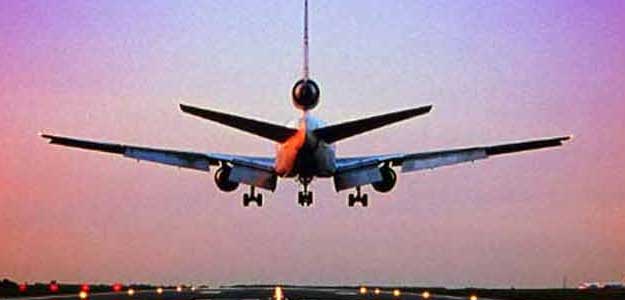 Similarly, Korean Air will place its marketing code on Jet Airways flights on Singapore-Mumbai and Bangkok-Mumbai-Delhi routes, a release said.
Code-sharing allows an airline to book its passengers on its partner carriers and provide seamless transport to multiple destinations where it has no presence.
The code-share will strengthen the global network of both the airlines and provide more choice to customers travelling between India and South Korea, with seamless and convenient connections over the international gateways, Singapore and Bangkok, it said.
"We are pleased to commence our code-share partnership with Korean Air, offering our guests convenient flight connections between India and Seoul. This is the next step in strengthening our position in Asia, allowing us to win new customers in the region," Jet Airways senior vice president (commercial) Gaurang Shetty said.
Under the loyalty club partnership, members of both Jet Airways frequent flyers' programme 'JetPrivilege' and Korean Air's 'SKYPASS' will benefit from frequent flyer mileage accrual and redemption opportunities across the entire network of the two carriers.
With the new pact coming into effect from March 1, Jet Airways would operate code-share flights with 23 airlines across the world.
Besides, it partners in 30 frequent flyer programmes. "We are delighted with this partnership which will provide our customers with better access between Korea and India.
Through this partnership and Korean Air's additional destinations to be launched in India, we are hoping to contribute to strengthening the two countries' economic relations as well," Korean Air senior vice president for international affairs and alliance Yong Soon Park said.